5 Signs of a High Potential Candidate with Excellent Attitude
A Simple Hiring Guide When You're Looking for Attitude instead of just Aptitude
As good as the CV and resume may spell, or even the positive gut feel you have about a potential hire, let's look at some clear signs of an excellent talent you should hire for your team.
And I'm not going to talk about the common ones like being punctual, zero grammatical mistakes on resume, or job hopping. Those are signs you already know (and your candidate too). I want to be able to add real value to you in this Steemit post, and help you when you're screening the next batch of potential candidates for your department or company.
#1. Researches About Company And Gives a Good Pitch
A good candidate will not only research about the company he's applying a job for, but will also prepare ideas on how he can contribute to his future department and the company in total. This shows initiative and productiveness, and also business-savviness and the ability to connect "the dots".
#2. Ability to Recognise the Strengths of Others
When asked about a previous project the candidate handled in her past experience, if she's able to highlight the team effort and dynamics, it shows she is aware of her strengths and shortcomings, and is willing to work with others to complement her weaknesses.
This itself says a lot about the candidate, from being a team player to self-reflection, positive outlook to strategic thinking.
#3. Gave Credit to Others When It's Due
A follow-up from the signal above, her ability to acknowledge the contribution of others shows that she's not egoistic about the achievements of others. Humility aside, she would have also demonstrated leadership qualities as well, and that is always a commodity these days.
The last thing you'd want is a staff that undermines others and hoard all the attention. If that is the case, then you'd welcome in someone who could potentially bring down the team from the inside, inciting unnecessary arguments, and lowering morale.
#4. Growth Mindset
If he is able to quote from mentors, books, seminars, podcast or any personal growth material, or better yet, brings a book along during the wait for the interview, is a great sign that the candidate emphasises on personal development.
Also, Watch out for trainings listed in his resume and asked if it was a company-sponsored participant, or an investment he consciously chose to make. Self-development is not always an easy choice because there are so many other temptations when it comes to spending our hard-earned money, so if he deliberately enforces a growth-path for himself, that's truly a gem.
Of course, learning is only one thing. Application is still key. So, if he brought a book, ask one thing he learned from the book and how he has applied it, or will be applying it. In absence of the book, you can also refer to the list in the resume.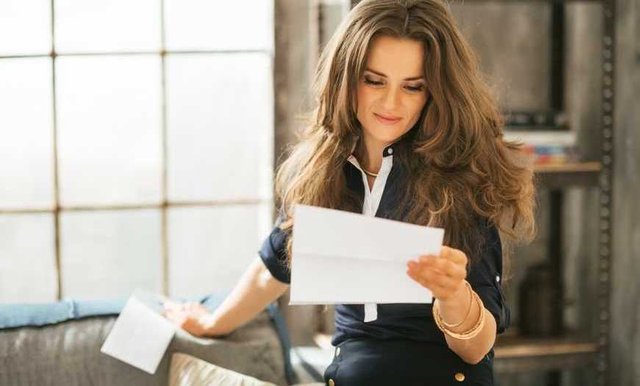 #5. Bother to Follow-up
Finally, a good candidate will drop you and email to thank you for the time, and also ask for feedback. This shows that she's keen on the job and is willing to go the extra mile to achieve her goals.
A quality candidate won't push for answers, but rather, would like know how he or she can perform better. Soliciting and applying feedback is also a sign of a great growth-centric attitude.
So now that you know what to look out for in your next hire, do add them to your mental checklist. As a matter of fact, share these tips with the others involved in the hiring process, so they can help be on a look out too!
Business Development Strategist, Email Wizard, Content Magician and a Productivity Optimizer (codename: lazyass+cheapass), Maverick produces content for a living. With over 93% of his business starting from a simple (and often cold) email, Maverick consults SMEs, MNCs and startups on how to leverage on technology and creative story-telling to supercharge sales and rev-up customer engagement. When he's not working to put food on the table (and Lego in his son's collection), Mav loves to cafe-hop around the region with his partner-in-crime, Debbie.